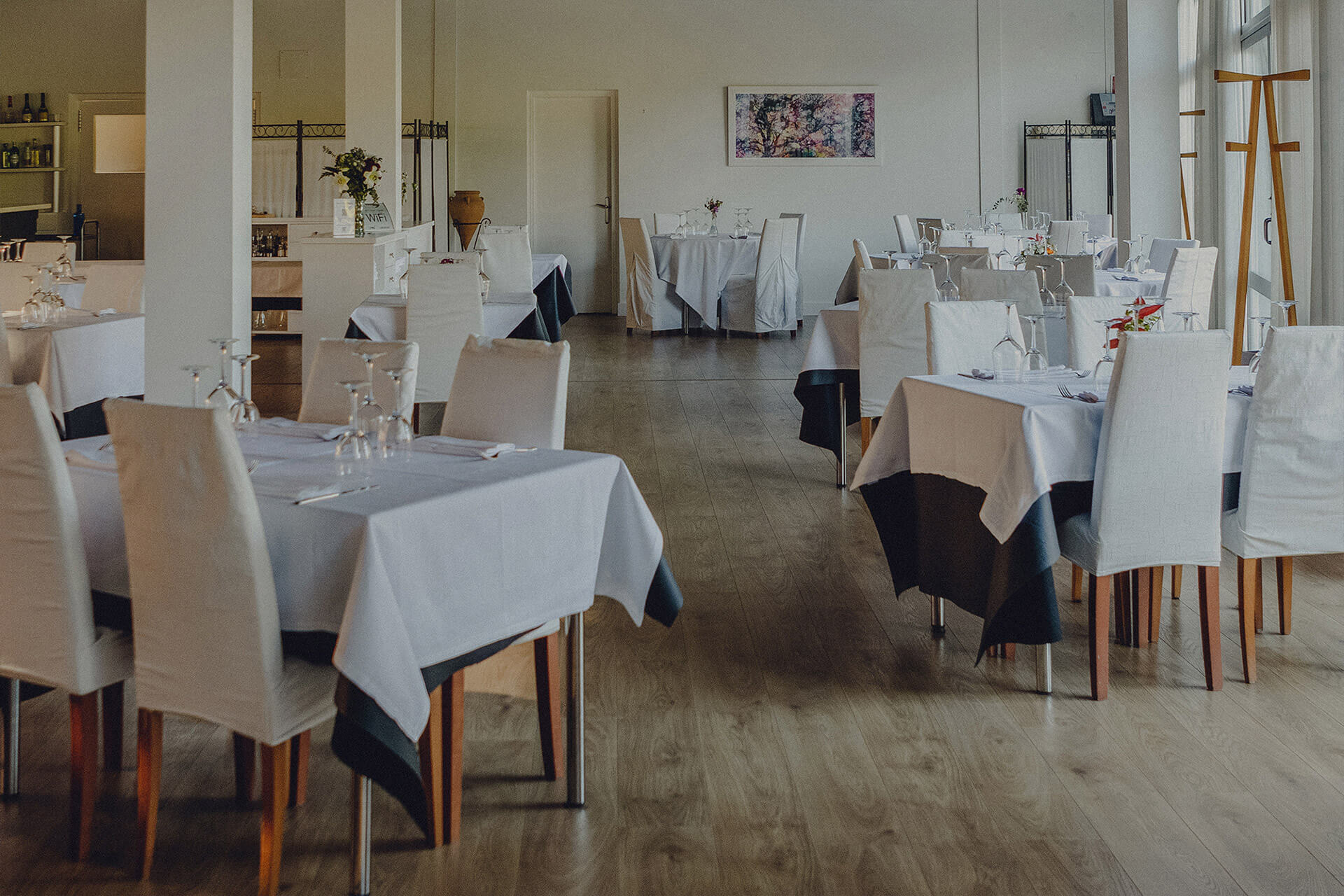 Our mindful cooking will help you establish a deeper connection with your body and awaken the senses.
Amalurra restaurant, which is open to the public, offers haute cuisine made using local ingredients (km 0), with organic and home-grown products being prioritised. Our food is carefully prepared, and our love and respect for the produce that Mother Nature provides us with turns it into culinary art.
Our approach combines classic Basque cooking with more daring and creative proposals. It is a versatile space full of natural light and enjoys views of the leafy garden, making it a top choice, whatever the occasion. With our main menu and special group menus available, our private dining room, which has space for up to 40 guests, and our main dining room, with room for up to 120 people, are the perfect place for hosting all kinds of celebrations and meetings. The tree-lined terrace is ideal for eating on those warmer summer days. We offer vegan and vegetarian options, and we also cater to all intolerances and food allergies.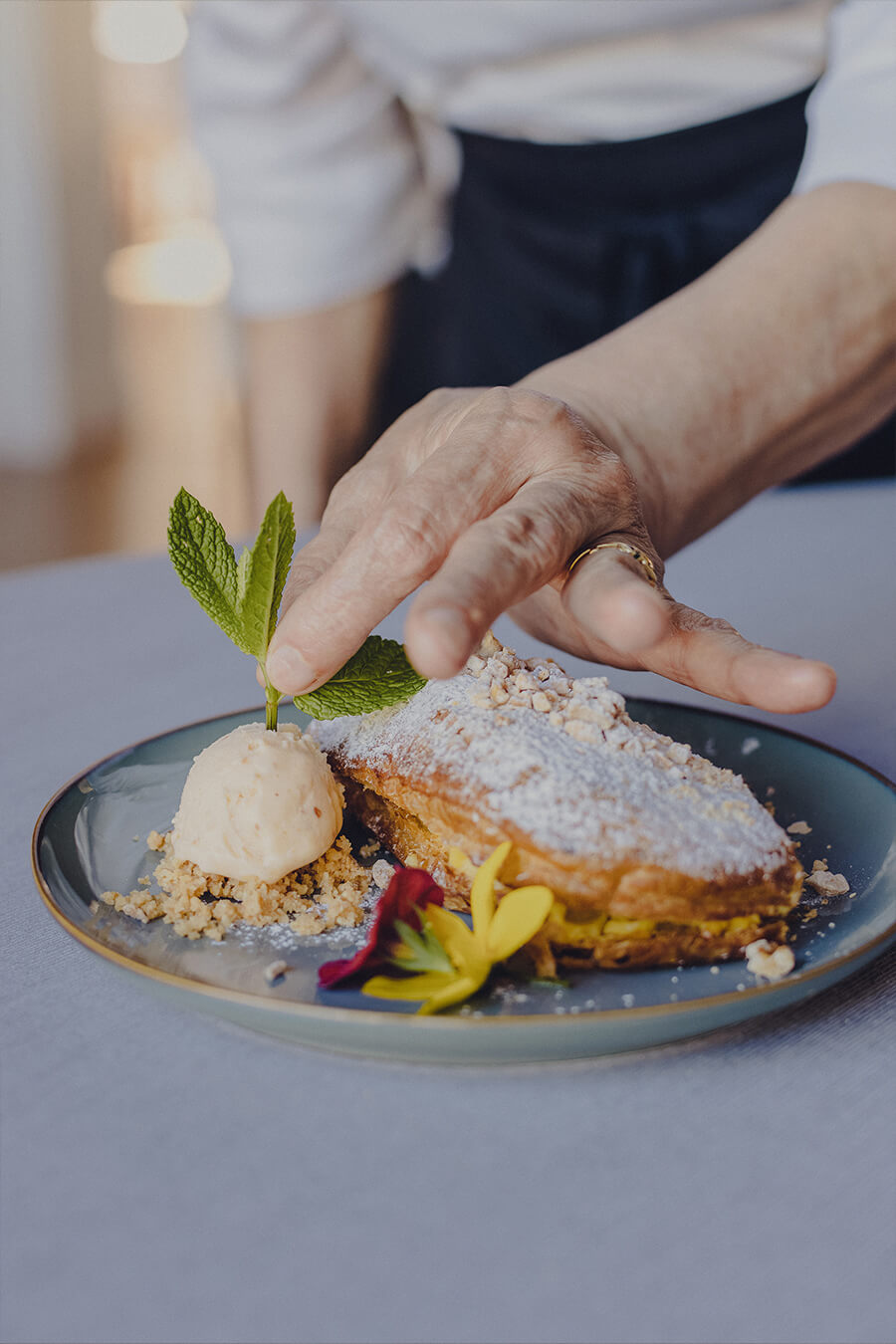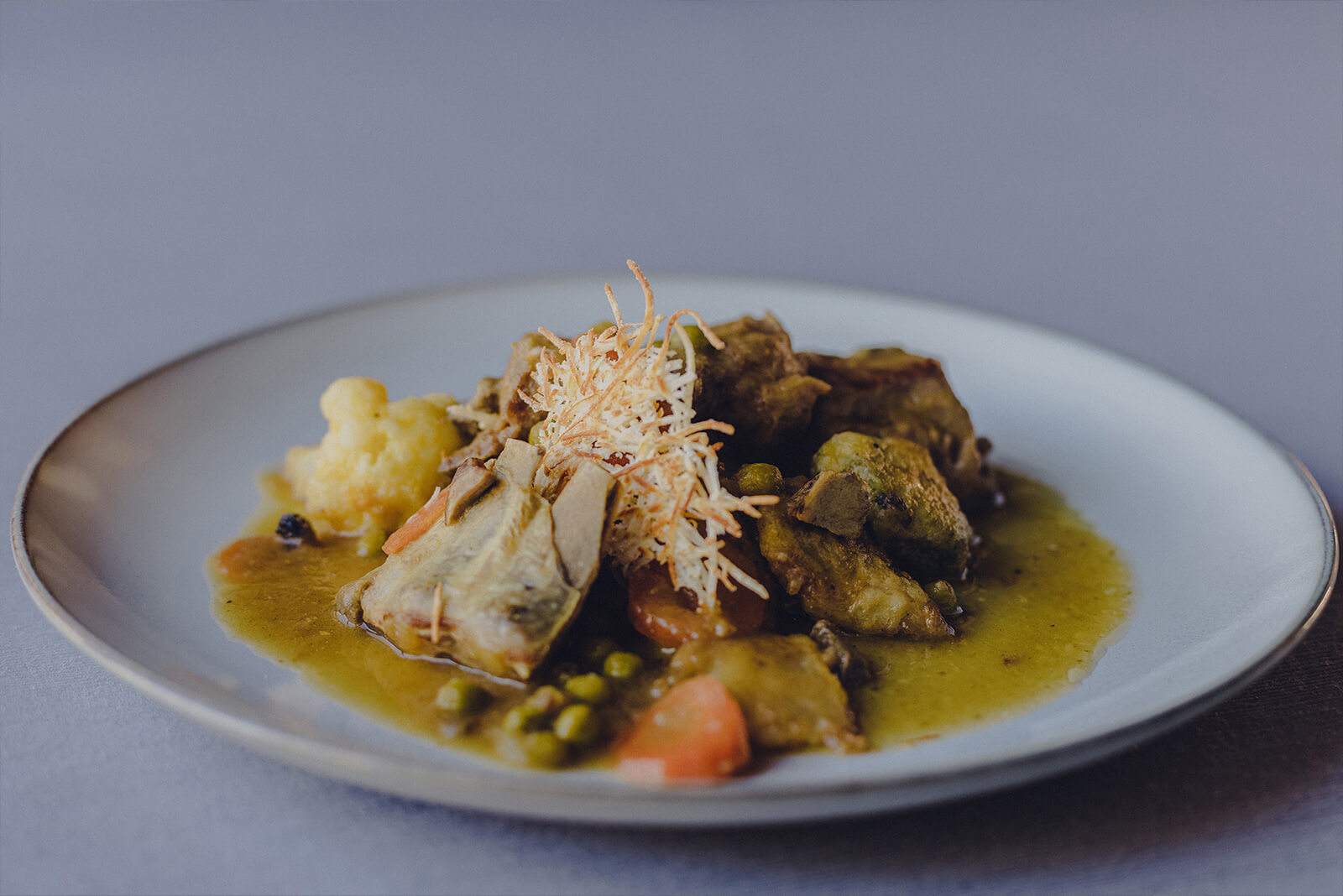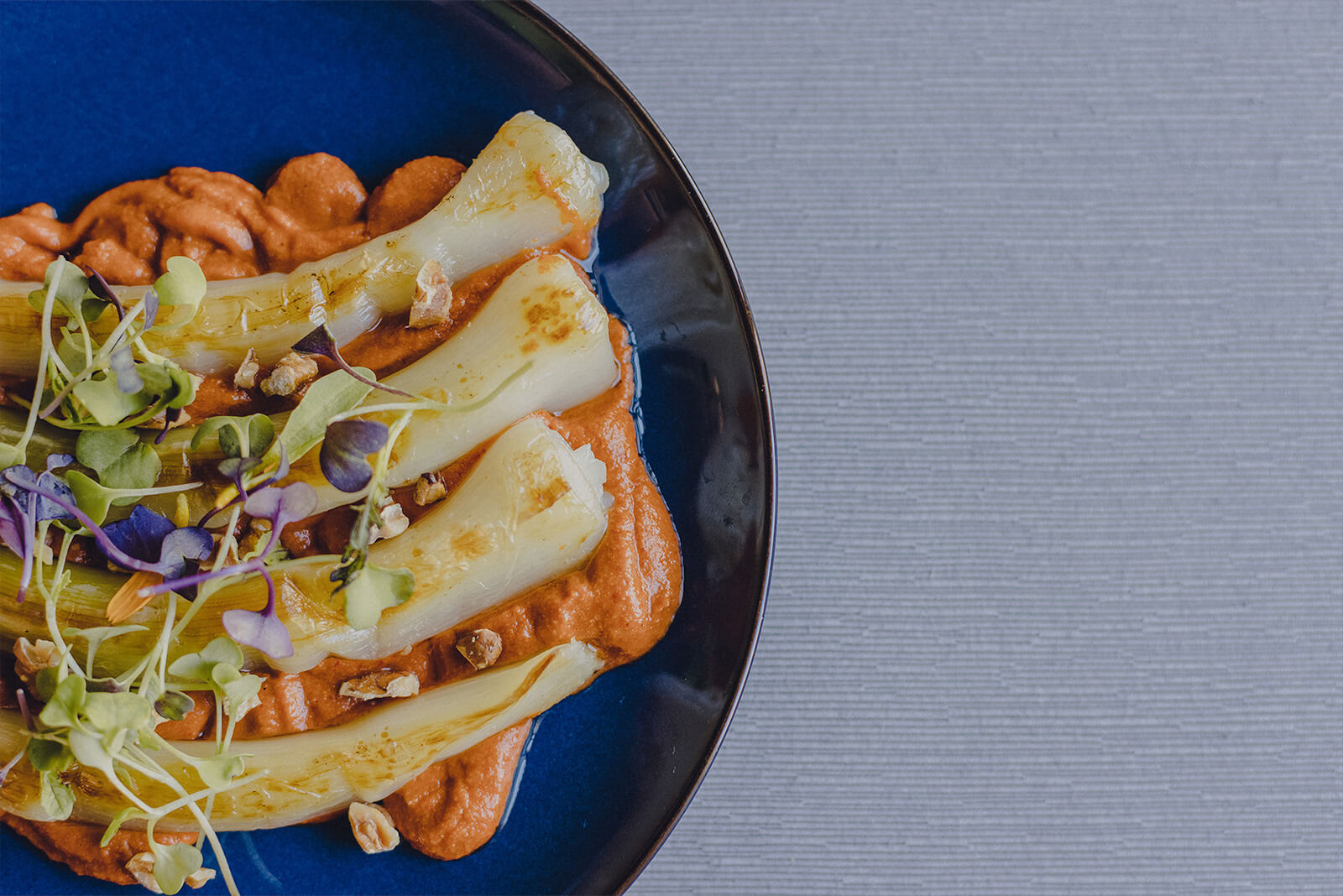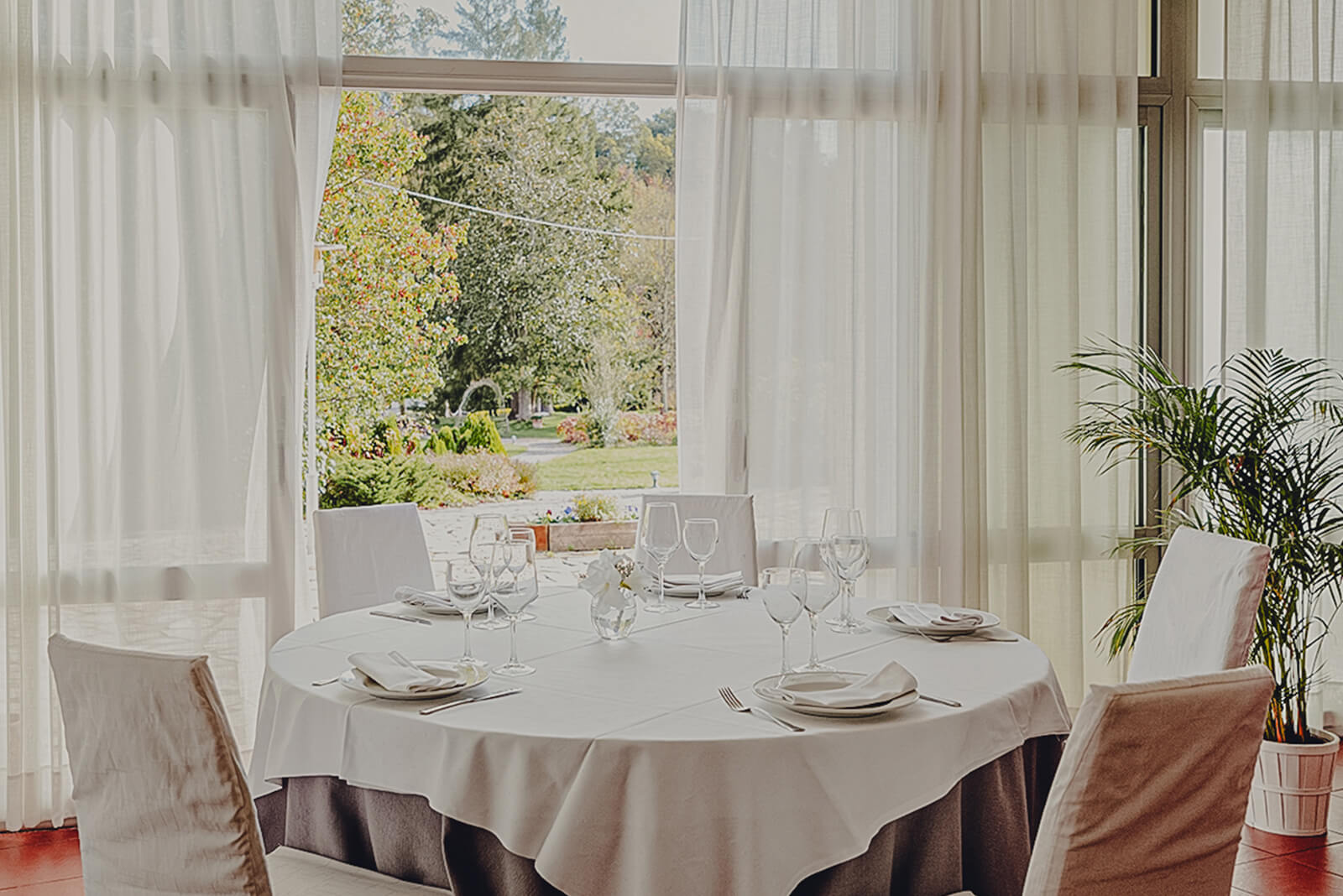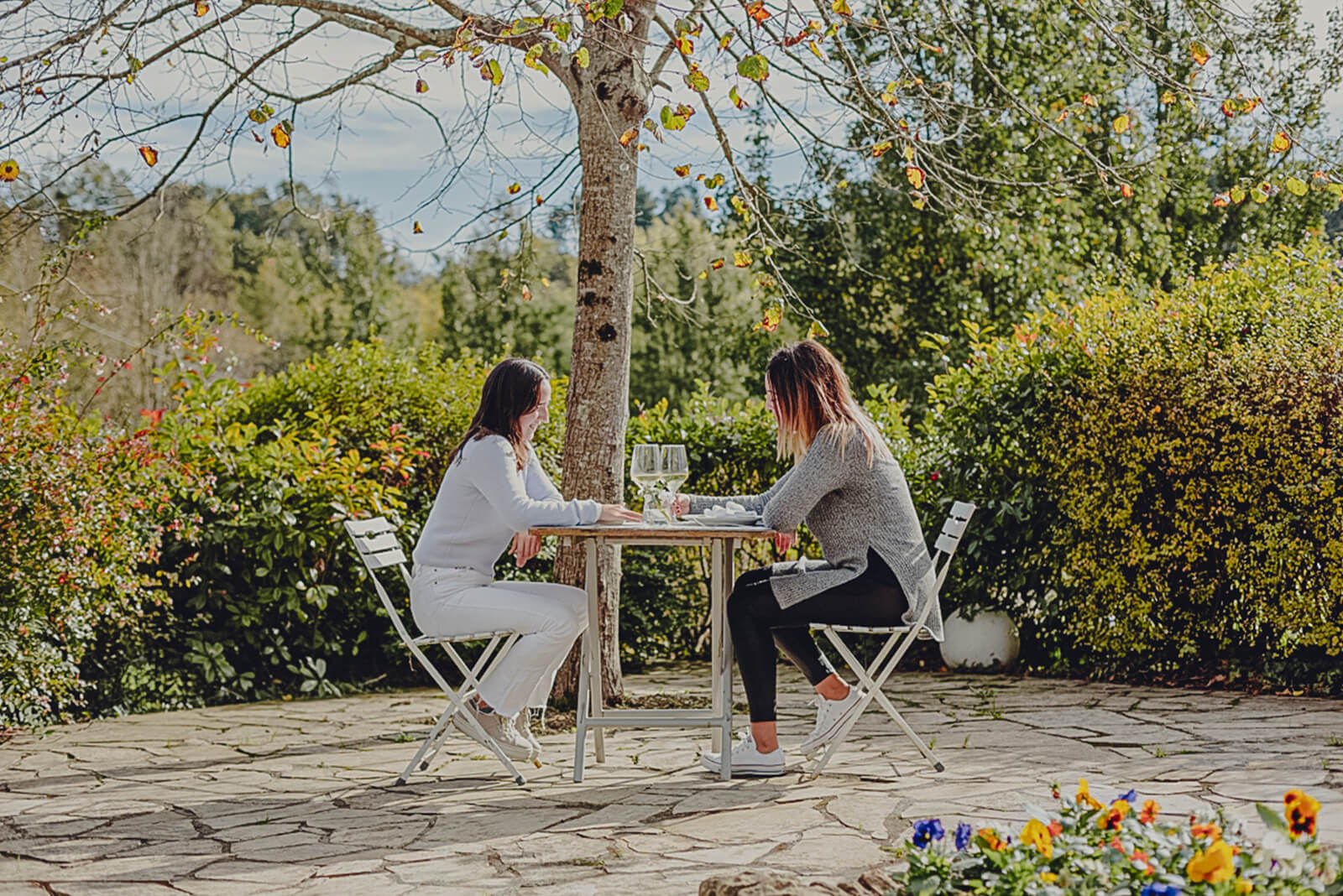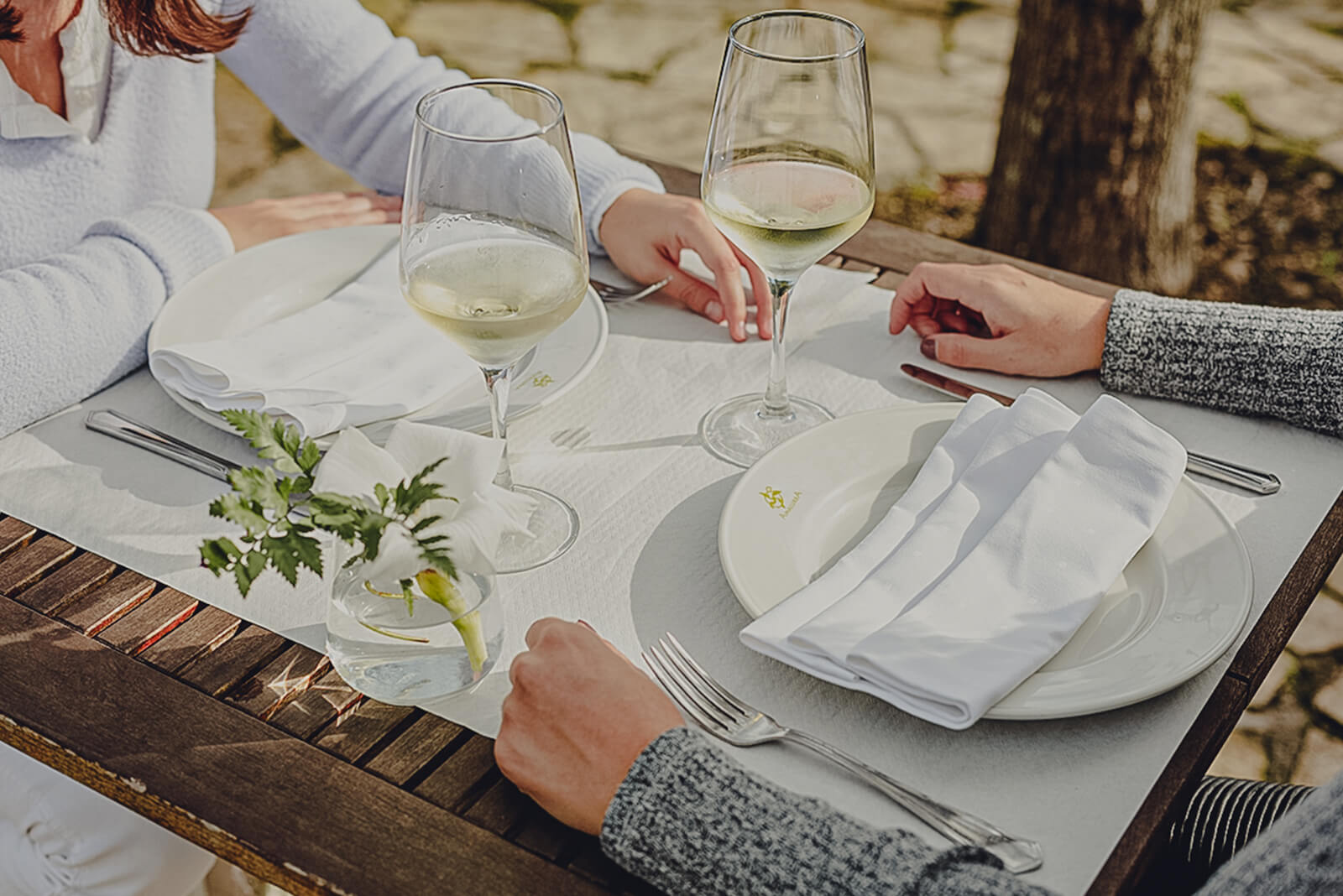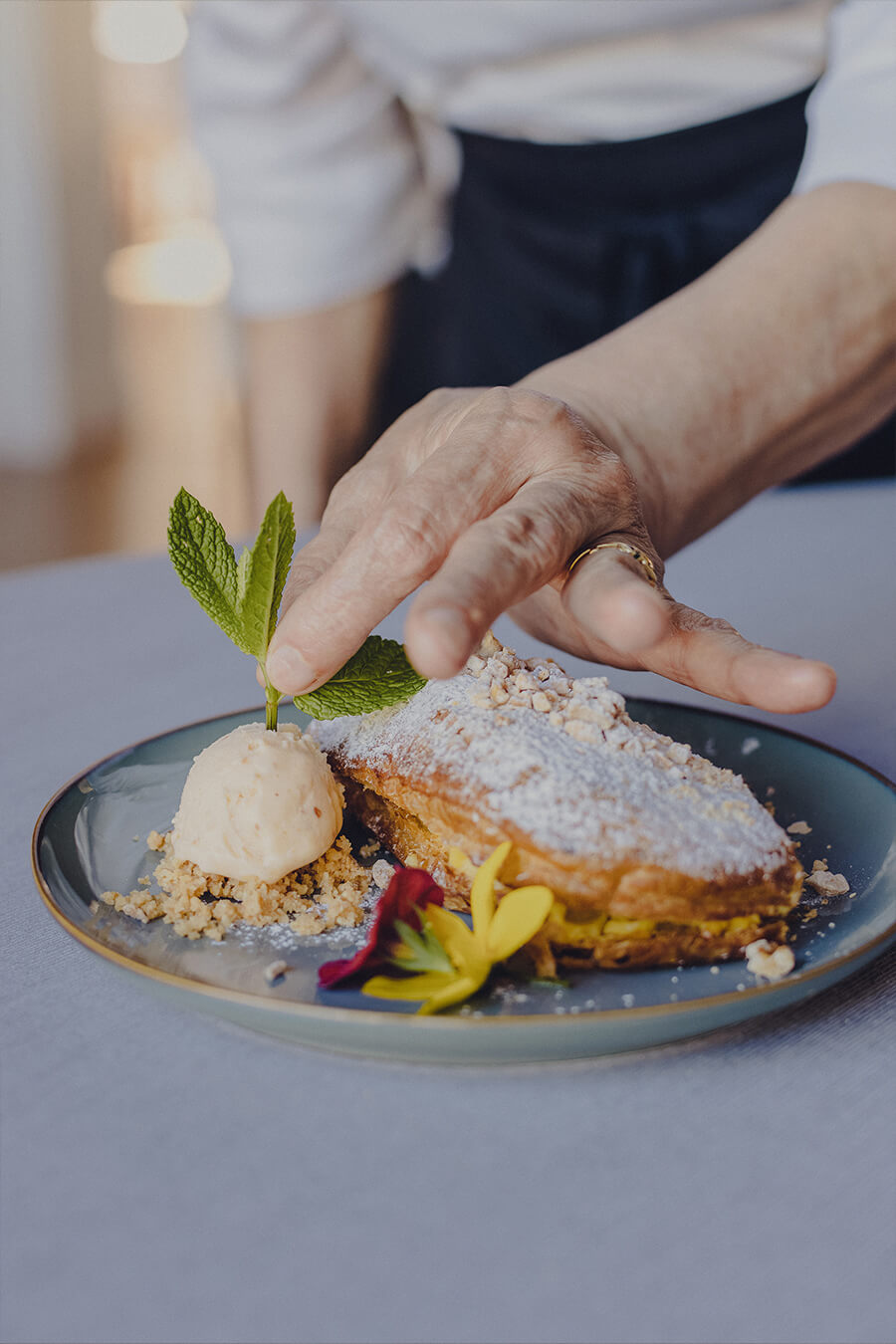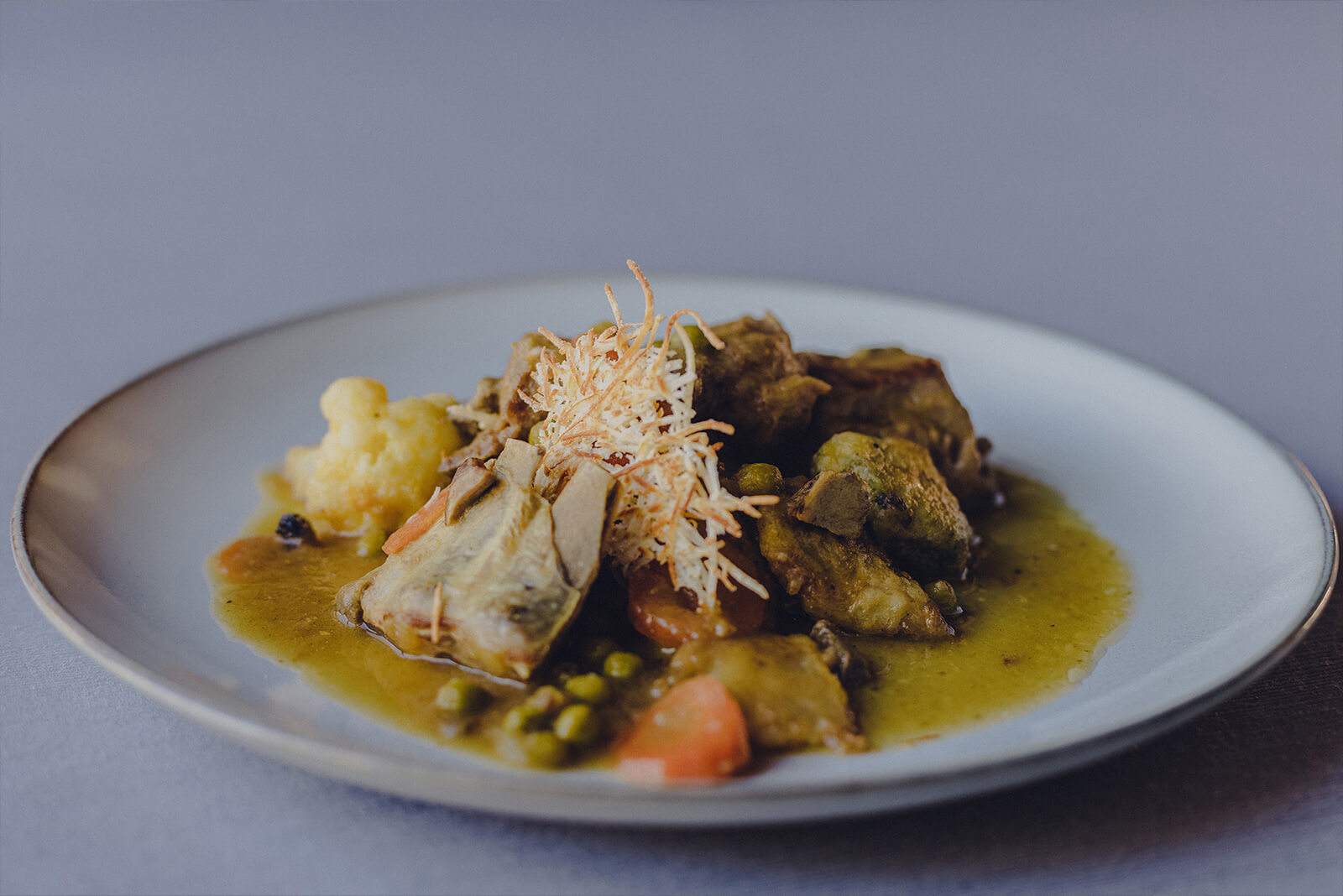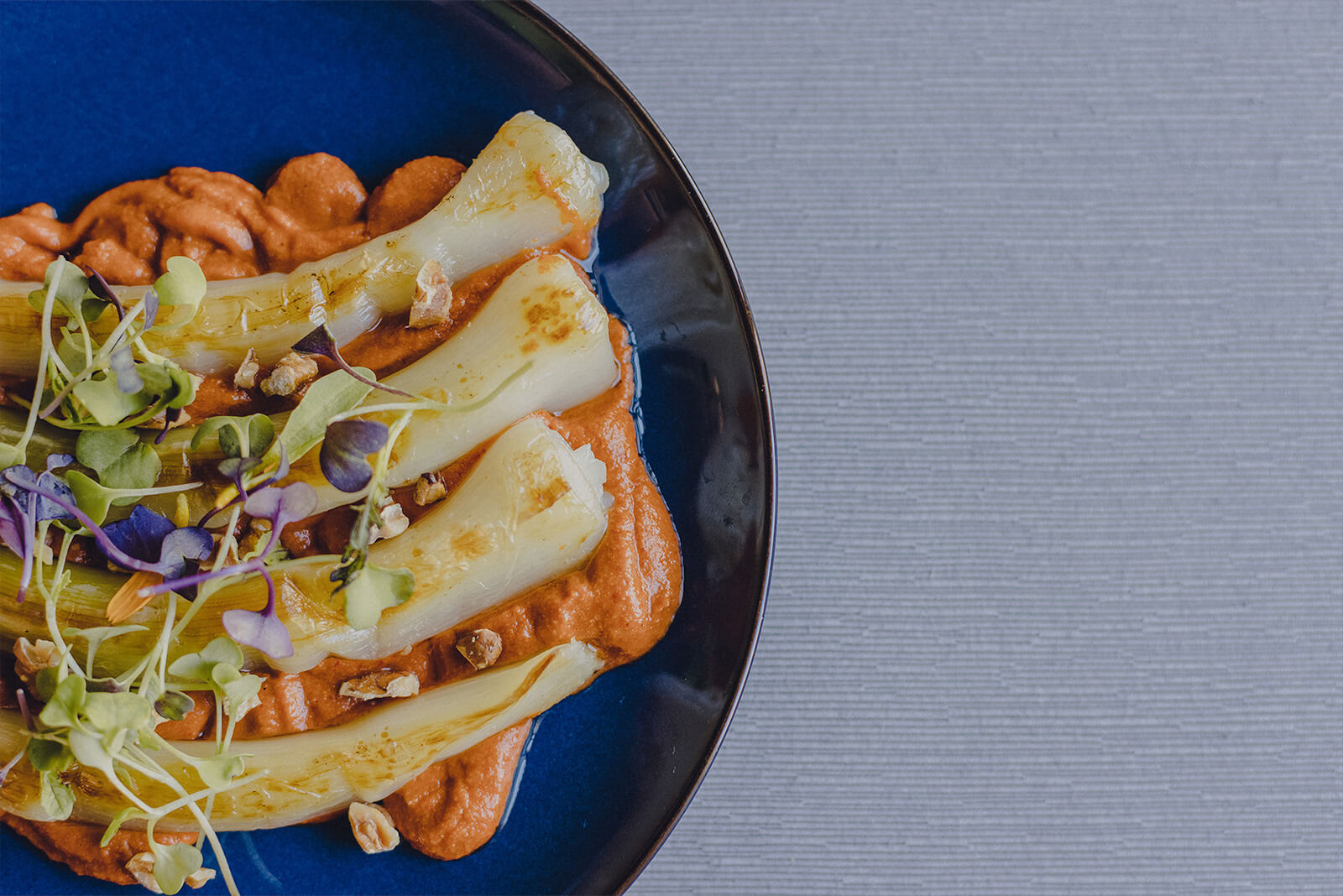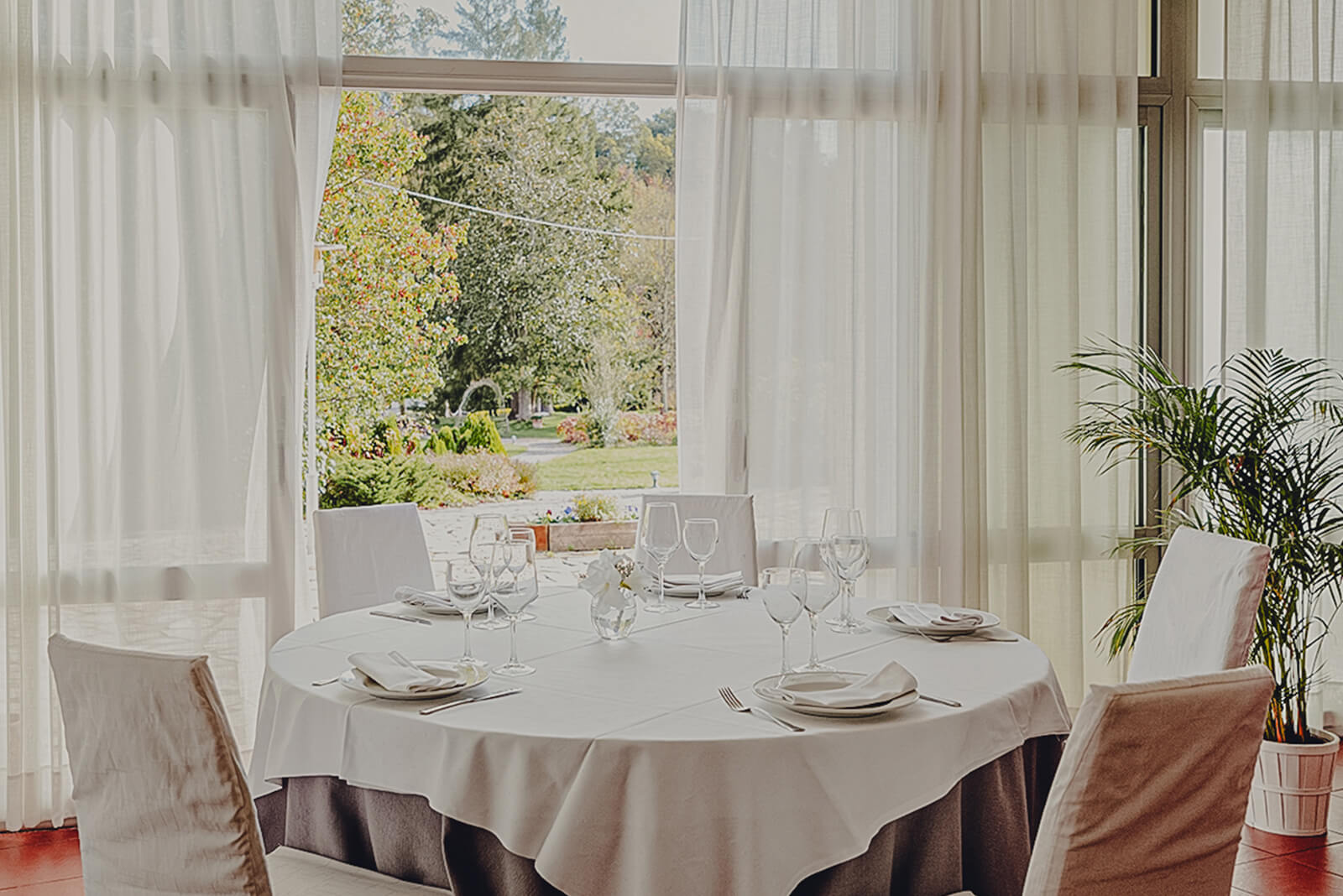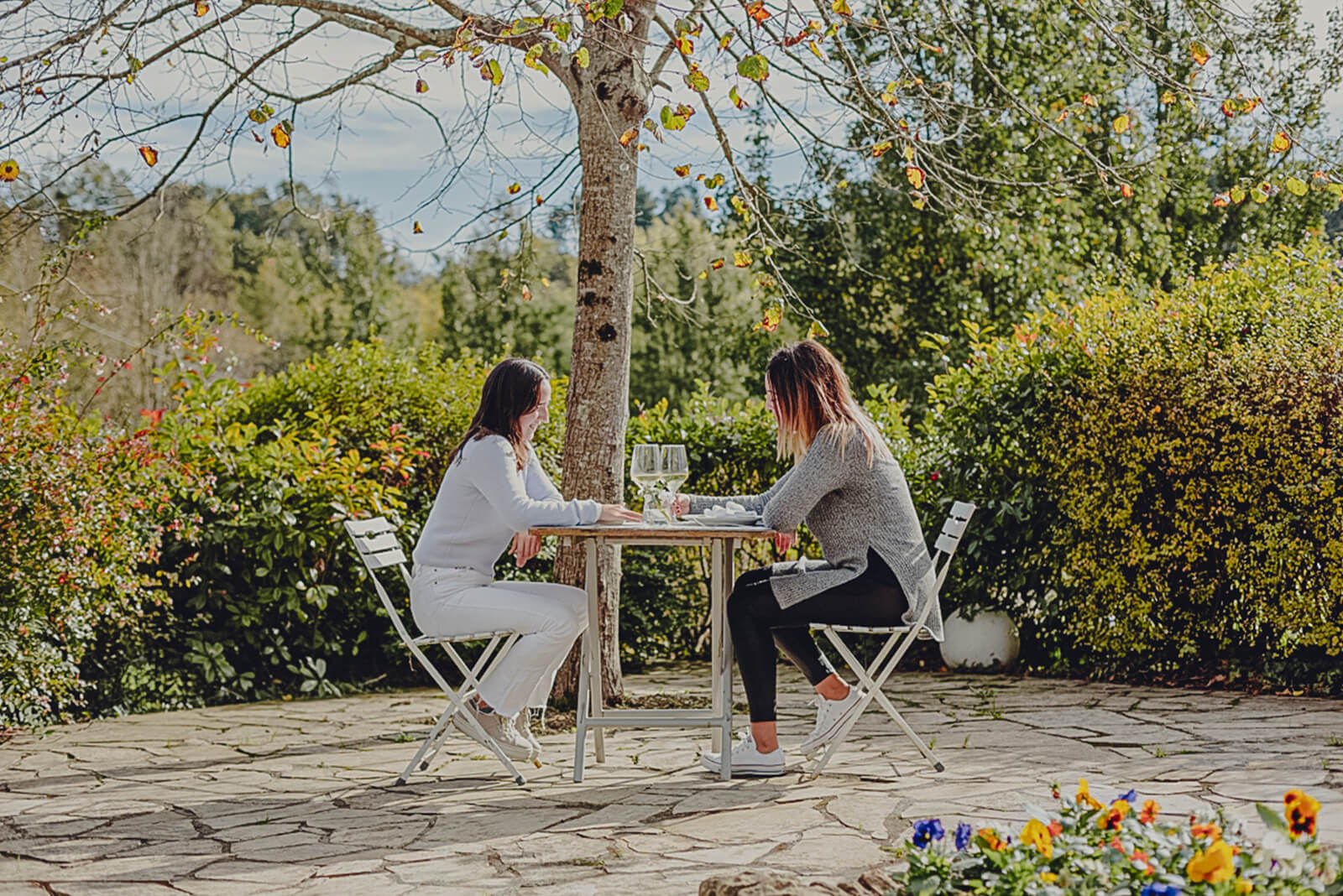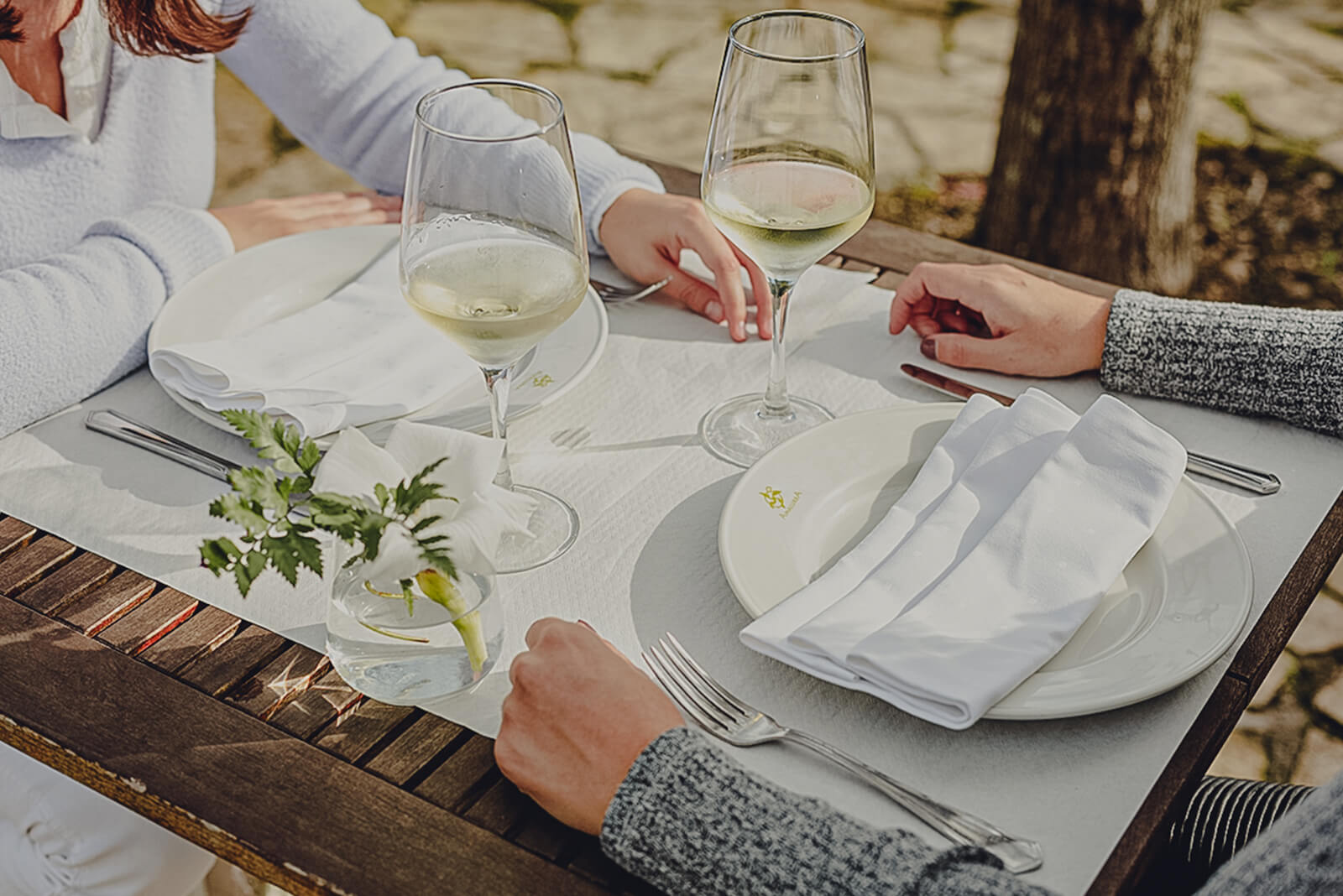 Our menu
STARTERS
Endive salad with avocado, orange, dates and honey and mustard vinaigrette. €12
Tuna belly, roasted home-grown peppers and anchovy salad. €16
Homemade ham croquettes (12 croquettes). €12
Cod-stuffed peppers with baby squid sauce. €14
D.O. Navarra asparagus with wasabi mayonnaise and crunchy vegetables. €16
FROM THE GARDEN
Green leaves filled with spinach and pine nuts and served with gorgonzola sauce. €15
Fresh vegetable and ham stew. €18
SPOON FOOD
Chunky fish soup. €17
Locally grown green beans with blood sausage and collard greens (km 0). €15
Wholegrain rice with stir-fried vegetables and mushrooms. €14
MEAT
Beef cheek with thyme potatoes and sweet potato chips. €18
Artzentales lamb and vegetable stew with crunchy cheese (km 0). €23
Grilled pork tenderloin, roast potato sandwich, roasted red peppers and Karrantza cheese (km 0). €23
FISH
Grilled baby squid with onion and citrus fruits. €18
Grilled cod with Basque pepper sauce and sliced roast potatoes. €20
Grilled squid with Espelette peppers. €21
Line-caught hake with fennel purée, wakame salad and turmeric crunch. €22
HOMEMADE DESSERTS
Curdled sheep's milk (traditional Basque dessert). €5
Apple crumble with Idiazábal cheese ice cream. €6.50
Apple compote with plum and apricot. €5.50
Brandy-soaked figs with vanilla ice cream. €6.50
Chocolate cake with crunchy breadcrumbs and mandarin ice cream. €7
Carrot cake, yoghurt cream and mojito ice cream. €7
Pantxineta (traditional Basque custard pastry) with custard brioche ice cream. €8
Prices include VAT
Restaurant opening times
Monday to Sunday:
1 pm to 3:30 pm
9 pm to 11 pm