Discover the Basque Country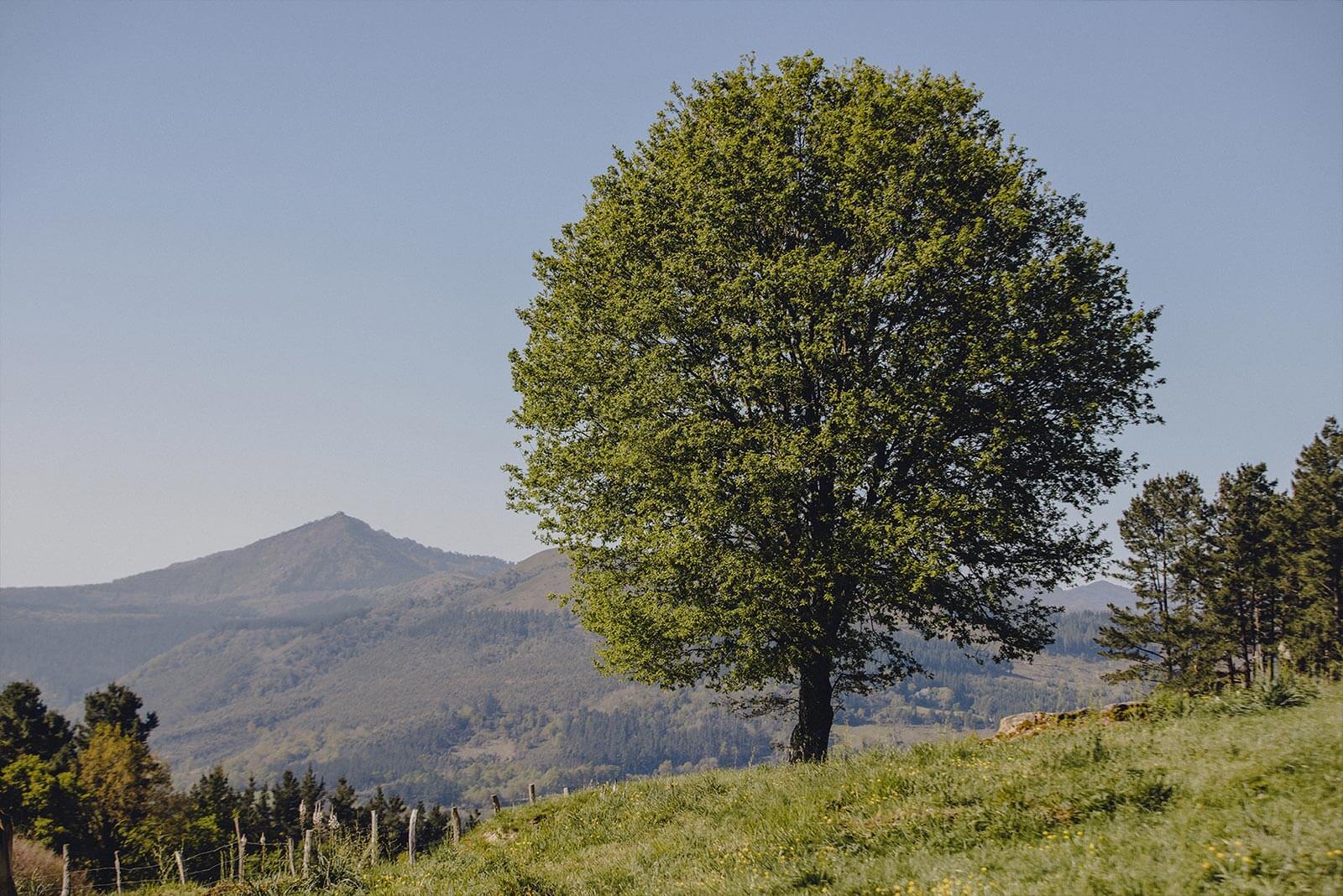 Enkarterri (or Las Encartaciones in Spanish), in the far west of the province of Biscay, is an endless web of trails, peaks, valleys and caves, home to over two hundred – such as Karrantza cave – which makes it the greatest concentration of eccentric stalactites in the entire world.
It is a place with a special energy, one that is atavistic and primitive. An energy born from the sound of horns and bonfires that served as meeting places; mountains filled with metal, mines and steelworks, fire and sweat. From always working together towards a shared goal, collective aspirations. From loving the land that shelters us, protecting it and leaving it a better place for those to come. It is a place where you can uncover the heartland of Basque culture; far beyond just a language, it is a collective way of being and living.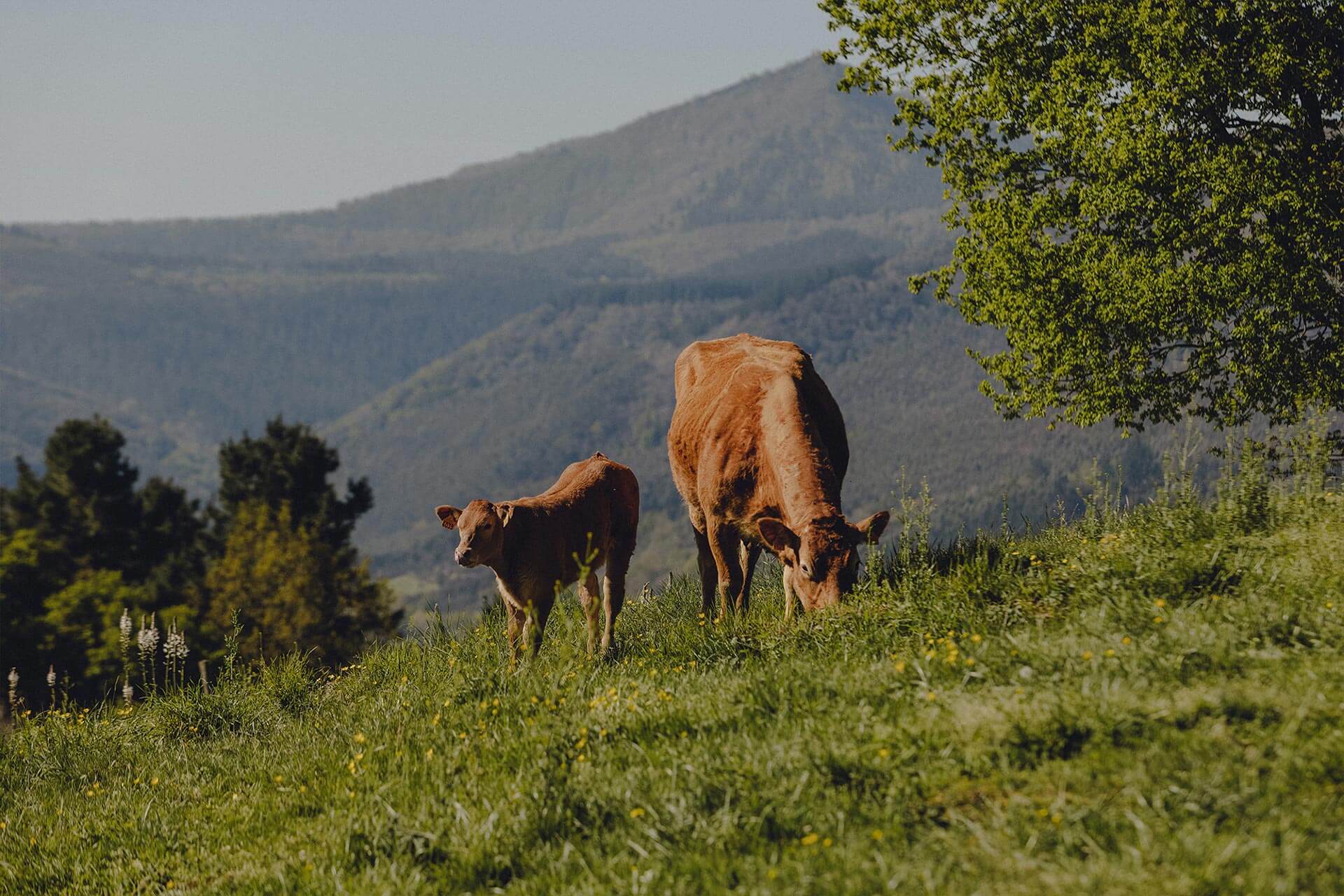 The main activity in Valle de Villaverde is agriculture and livestock farming, and a short walk through the town will reveal inhabitants using traditional methods as they carry out their daily farm work.
It truly is a journey through time as we bear witness to a way of life that no longer exists in most of the world. The spectacular rural setting and the natural splendour of Villaverde provide visitors with the ideal place for enjoying its countless routes and trails.
Valle de Villaverde is a town that boasts a special idiosyncrasy, as it is actually located in and forms part of the west of the Cantabria region of Spain, although it falls out of its territorial limits. In other words, it is a Basque enclave belonging to the Biscay province.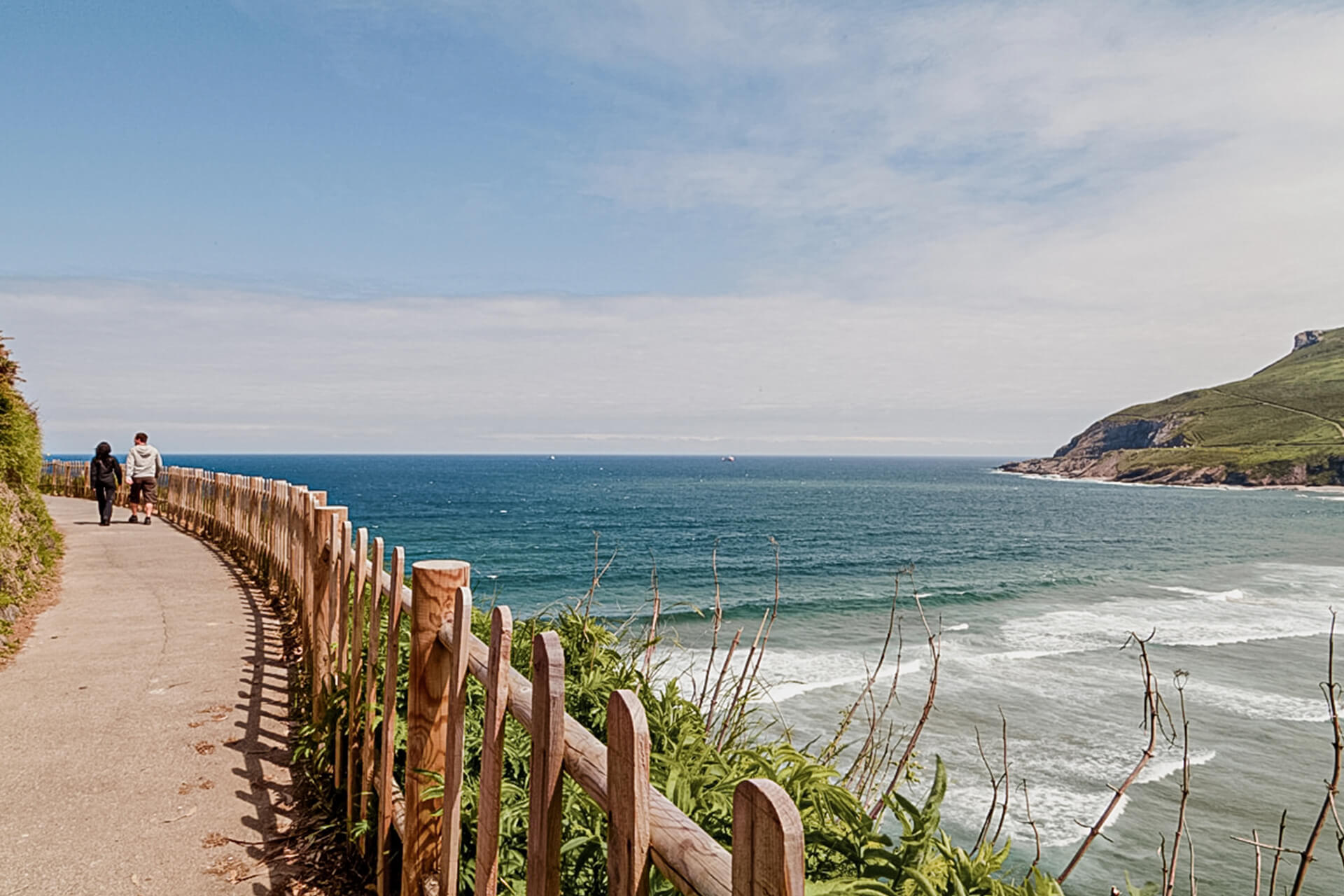 La Arena beach stretches along the Muskiz and Zierbena coastline, comprising one of the most important natural sites in Enkarterri. It is the second-longest beach on the Biscay coast, measuring almost a kilometre long.
It is the perfect spot for practising water sports, taking a walk along its sandy beach or the nearby Itsaslur promenade and discovering the incredible changes the tide brings: the landscape alters drastically when the tide is low, and the beach grows in size. Here, you can find many recreation areas and a plethora of services.
The large green space on top of the dunes is home to barbecues, tables and benches, umbrellas and games that can be enjoyed during a day out at the beach, offering something for all ages, particularly during the summer months.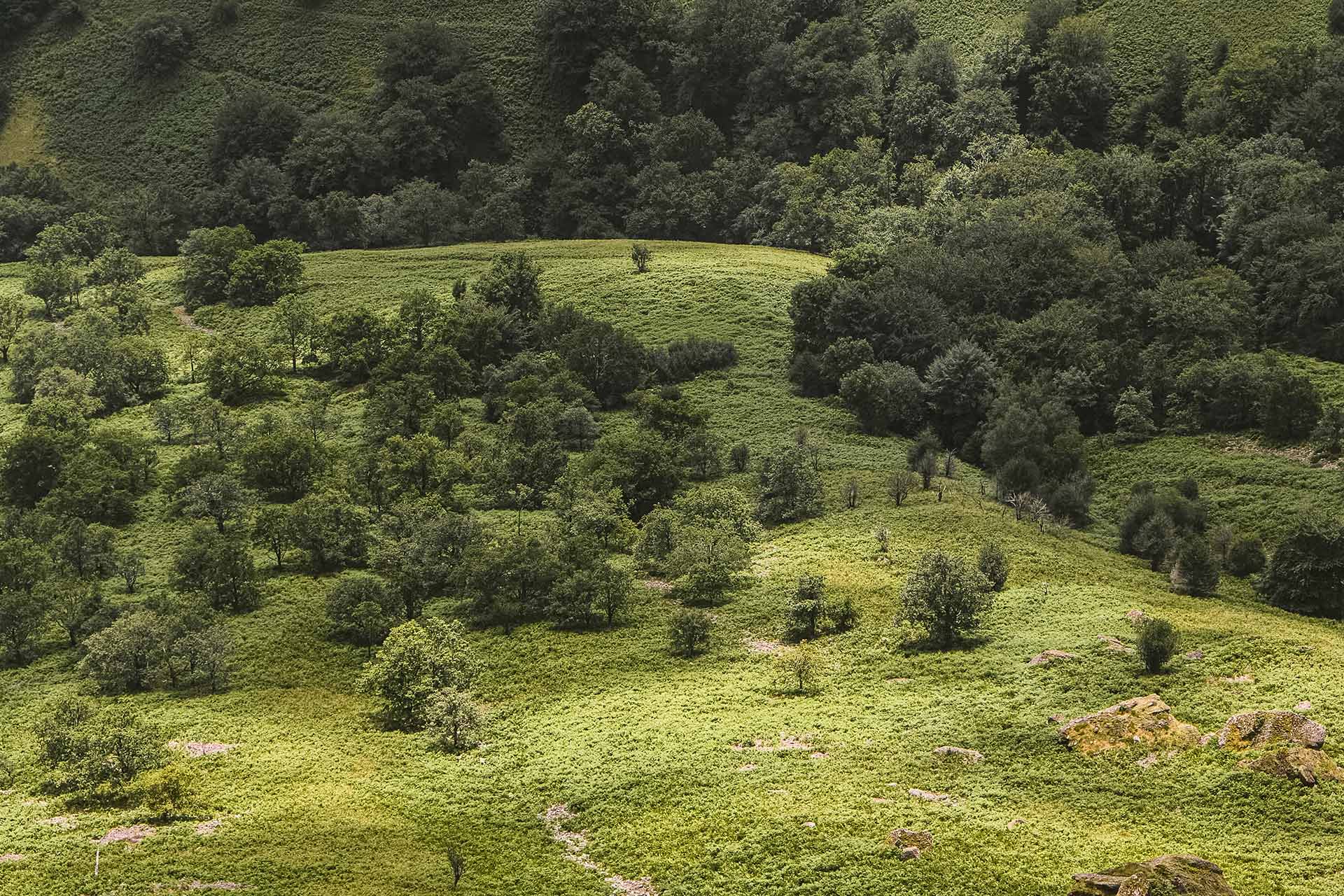 The natural splendour on display at Armañón Natural Park is unrivalled. Its peaks and forests hide a network of trails and over two hundred caves.
Armañón is one of the authentic natural wonders of Enkarterri. The park stretches between the towns of Karrantza and Turtzioz, and its karst landscapes, which display immense ecological richness, are well worth a visit. Thanks to these rocky outcrops, Armañón enjoys a unique microclimate in which typically Mediterranean holm oaks and beech trees grow a stone's throw from the coast of the Cantabrian Sea.
The park is a place for worshipping nature, where visitors can immerse themselves in its luscious forests and infinite labyrinth of chasms, depressions, holes and caves.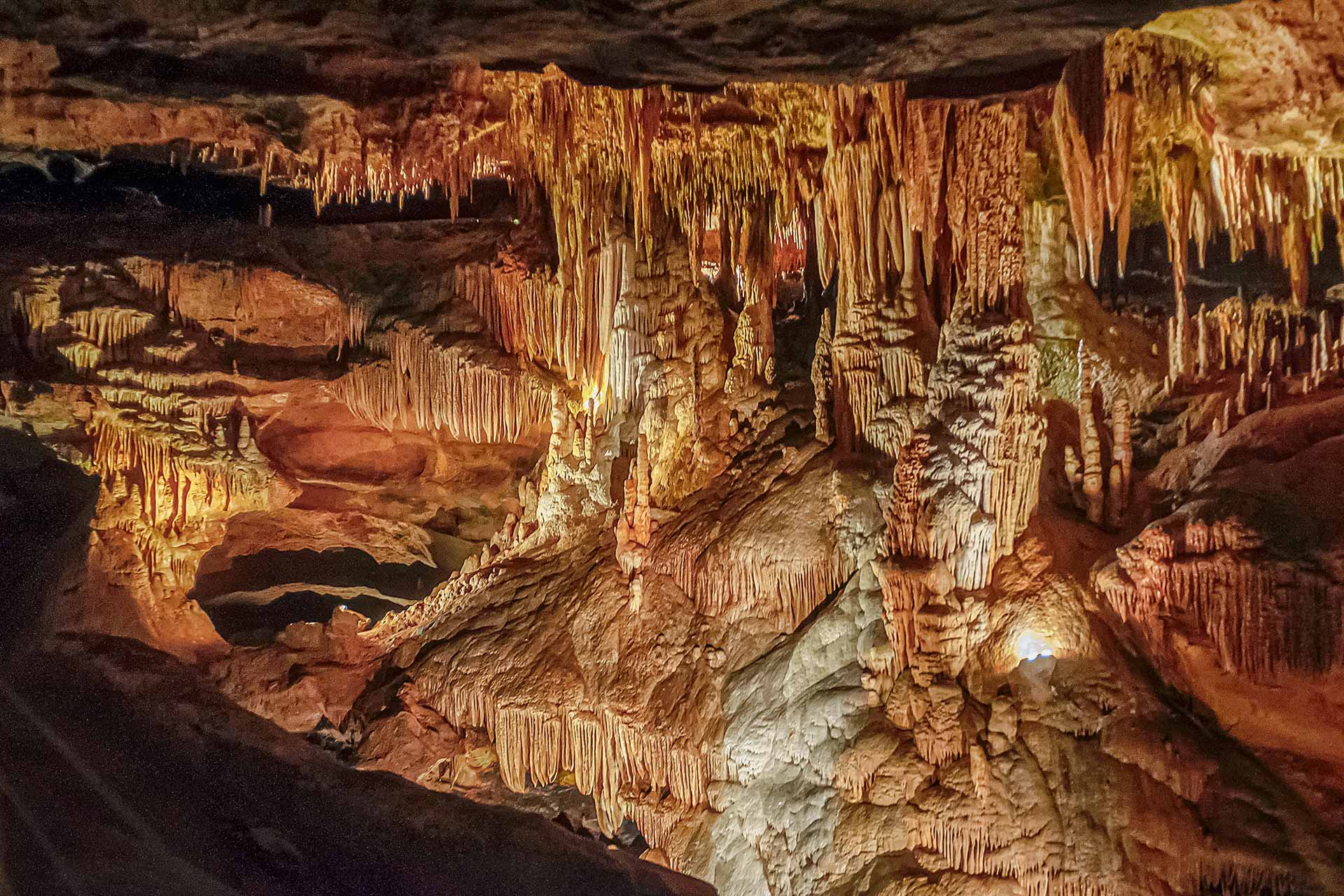 Pozalagua caves are, without a doubt, one of the region's finest subterranean natural monuments. Located in the Karrantza Valley, this rocky cave is home to the world's greatest concentration of eccentric stalactites. This unusual formation defies gravity, resulting in a natural image that seemingly replicates a fine work of art.
Just like the scene of a magical tale, the route takes us to a viewpoint from which we can contemplate this fine collection of stalactites in all their splendour.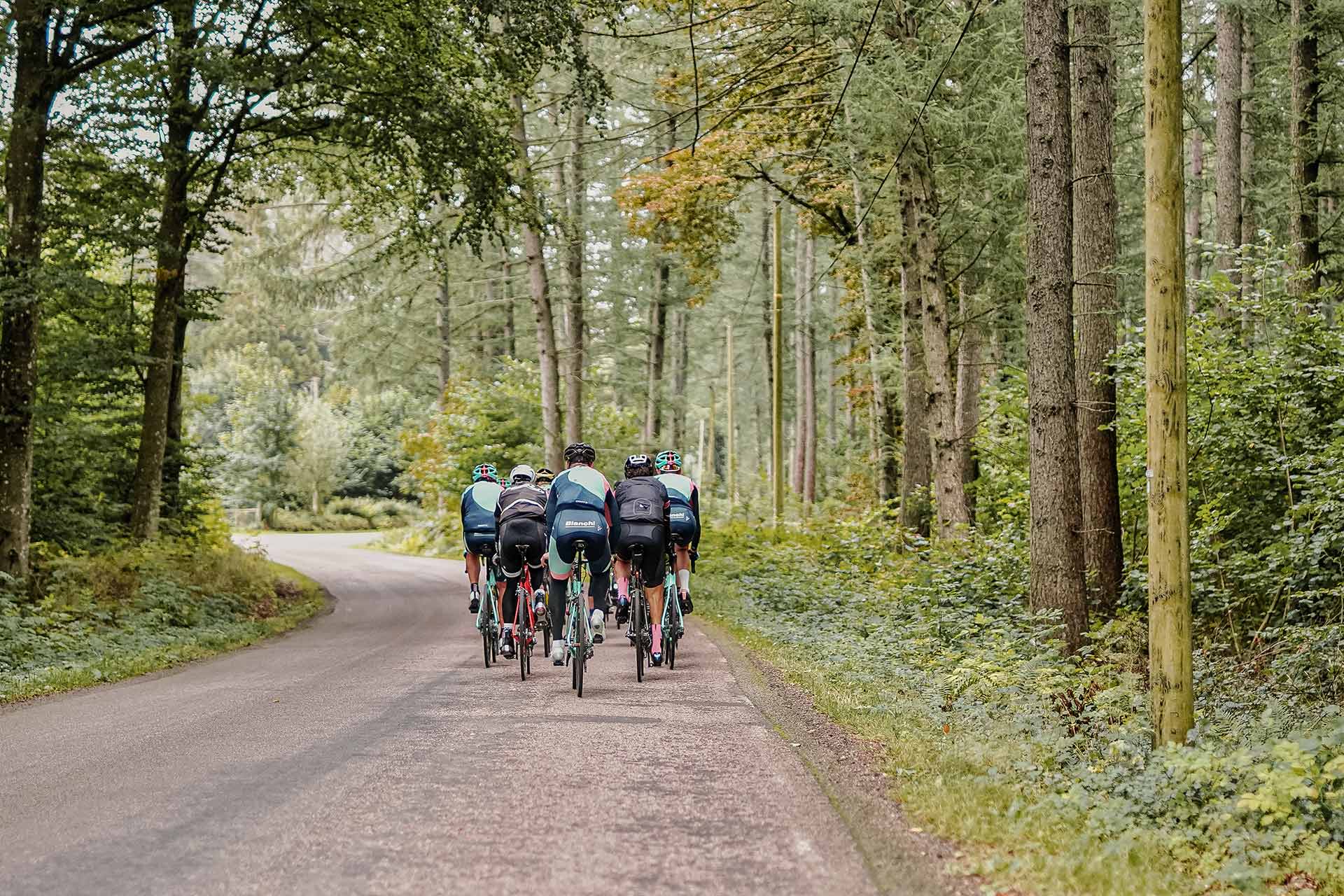 Enkarterri is a top destination for bike-lovers. Whether a beginner or aspiring member of the pro peloton, in the county we can find a number of routes that are ideal for cyclists of all ages and levels, as well as for groups and families.
Discover hidden gems, pedal away while surrounded by breathtaking scenery, take in its pure air and enjoy its pristine roads – there's a reason why Enkarterri is a cyclists' paradise.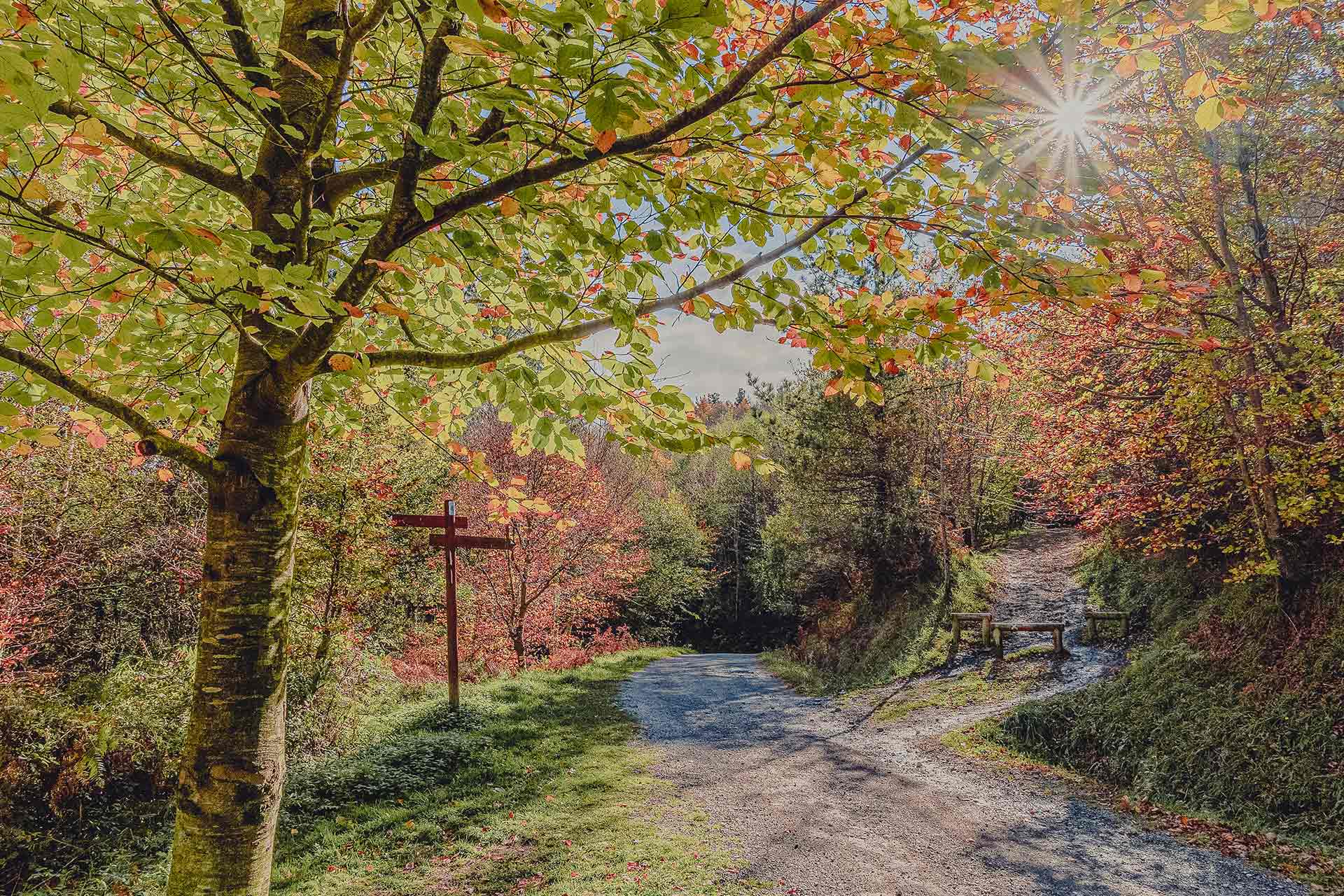 The county of Enkarterri contains a natural environment that boasts incredible beauty. Its geography and culture invite hikers from the world over to come and explore the area by foot. From impenetrable forests to wide-open mountains, these routes are full of grazing Pottoka ponies, horses, Motxina cows and sheep.
Terrain dotted with ruins, hermitages, rivers and summits guarantees uninterrupted views, allowing visitors to fully immerse themselves in nature and breathe in its regenerative air while they take in off-the-beaten-track and unspoilt routes that maintain all their natural authenticity and beauty.