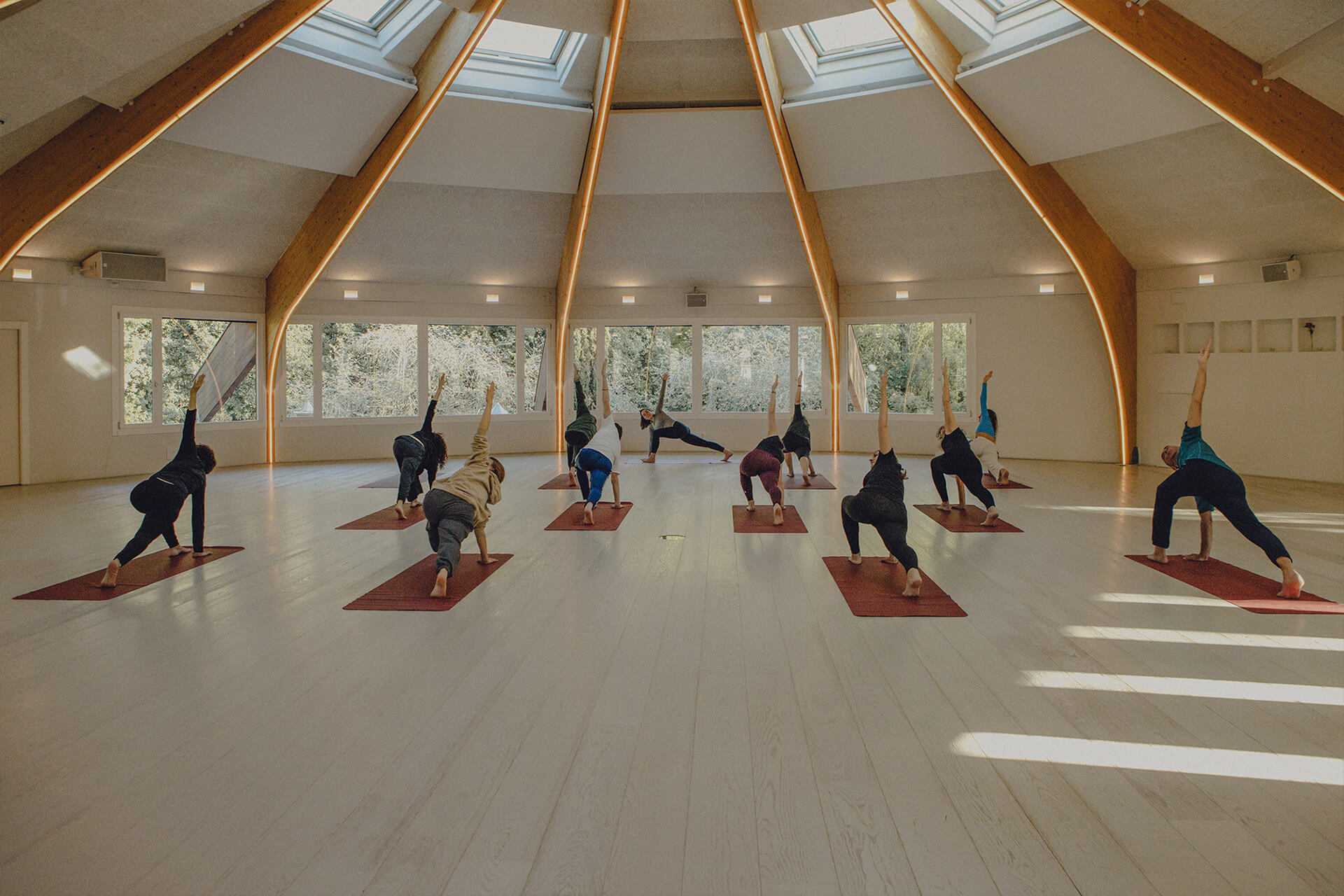 A place for meeting, regeneration and enjoyment. A place for peace and connecting with one another. A circular multi-purpose space that thrives off the flow of energy.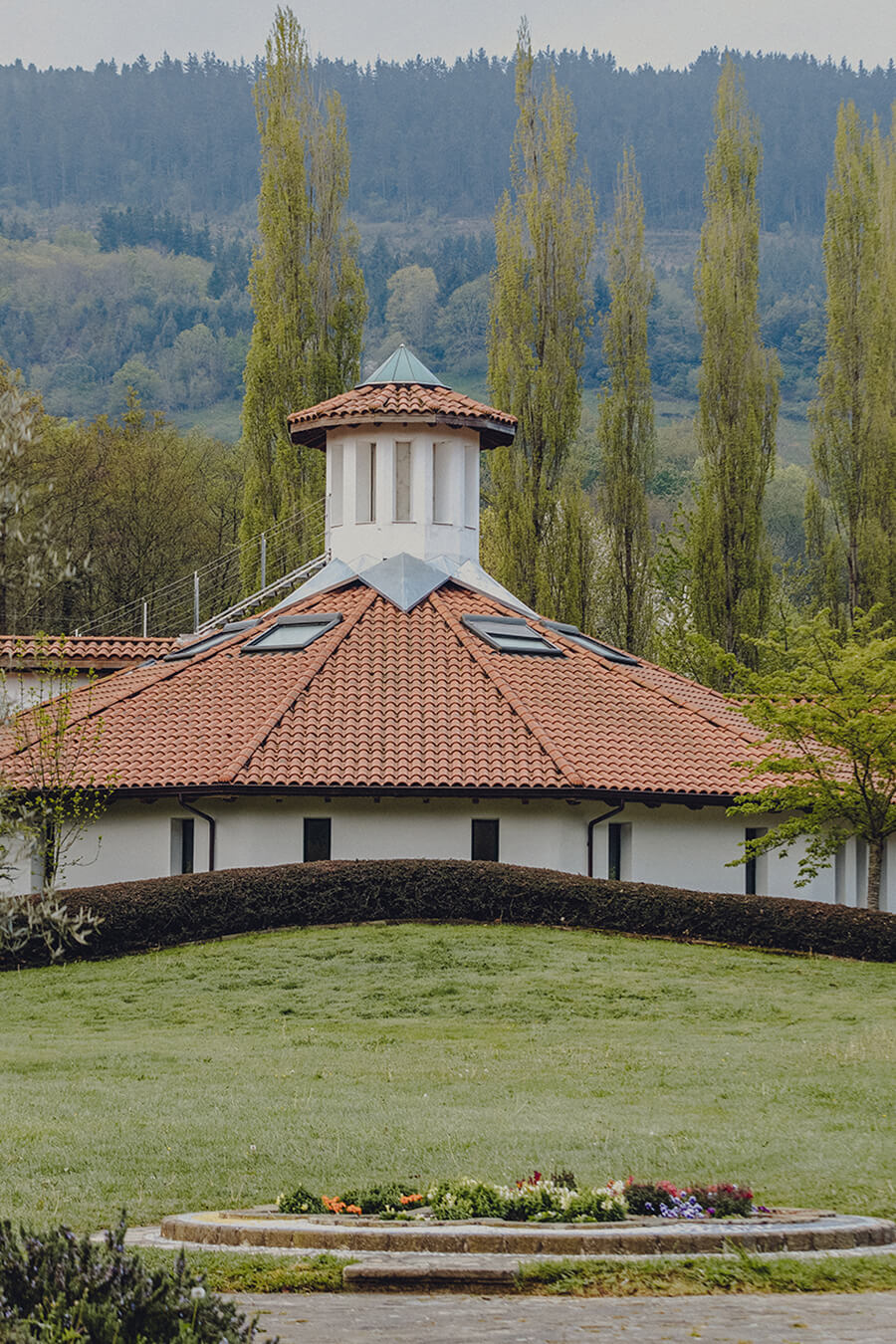 Size: 18.5 m diameter, 270.5 m² surface area.
Maximum capacity: 200 people.
Acoustics designed for concerts and live music.
Includes audio equipment and two microphones.
Lighting can be adapted to different settings.
Underfloor heating.
Windows overlooking the forest.
Breakfast and lunch service available.
Different layouts available depending on the group characteristics and event type.
The room's circular layout is free from architectural barriers and features large windows offering views of the forest, helping create a special energy, day and night. This room has been designed with sacred geometry in mind and following bioconstruction criteria. It is an open, versatile, multi-purpose space, perfect for celebrations, group dynamics and experiences alike.