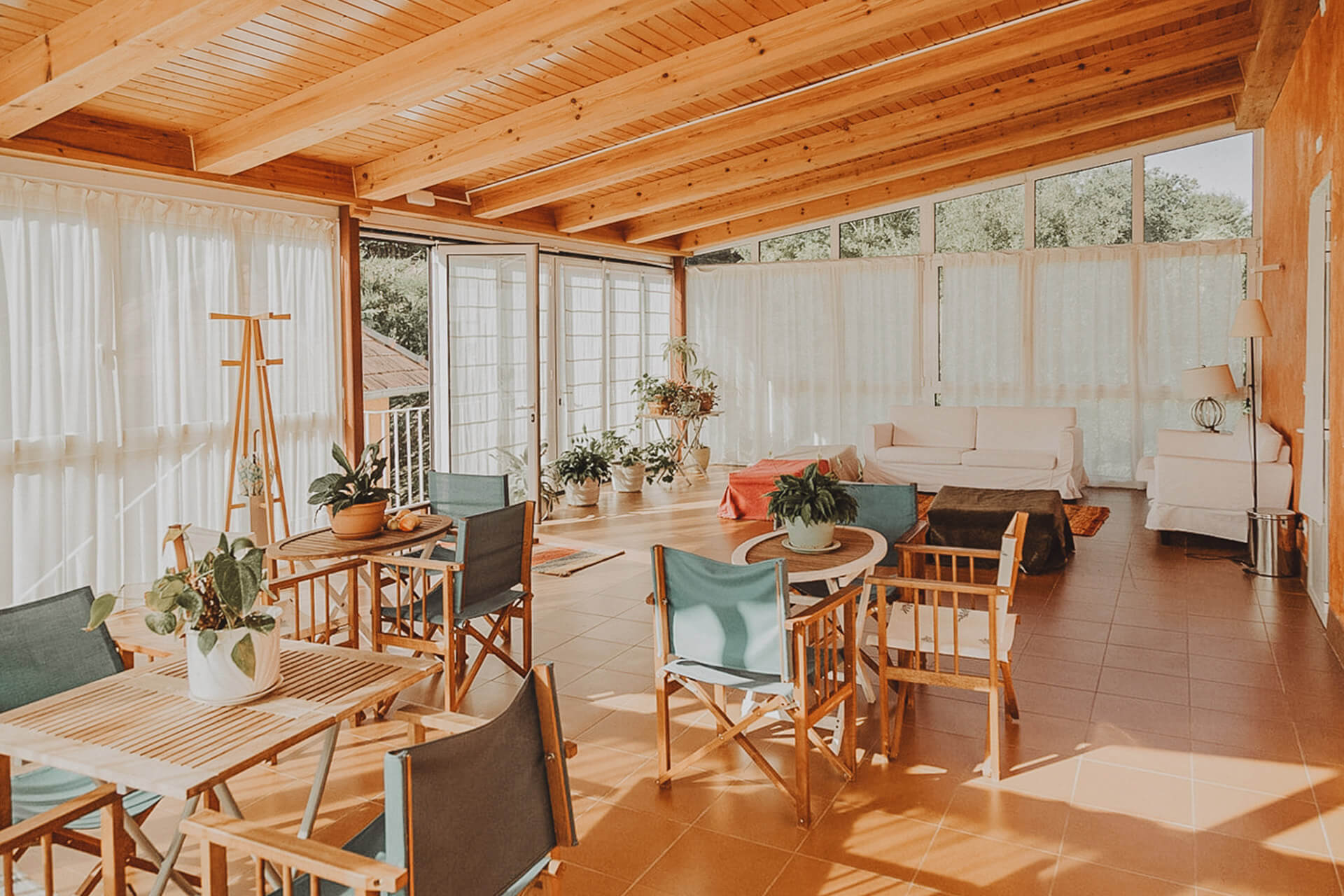 An authentic space that fosters change, evolution, transformation and connection with others, surrounded by the atavistic and powerful energy of nature.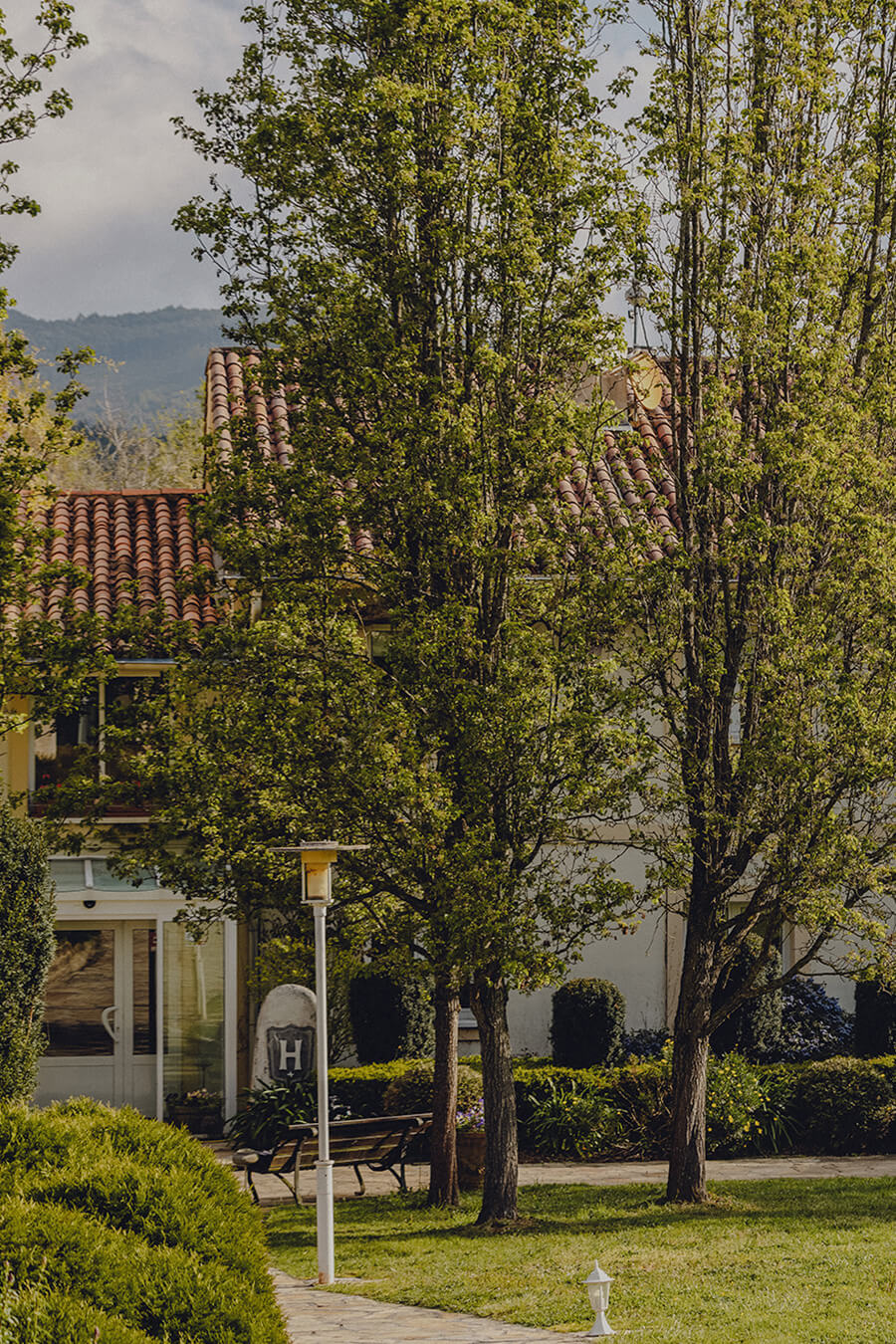 Dimensions: 8 m long x 5.70 m wide = 45.60 m² in total.
Maximum capacity: 20 people.
It can be set up for training sessions, workshops, group work and meetings.
The Conservatory has space for up to 20 people and large windows throughout, making it a bright and welcoming area. It can be accessed directly from the hotel and hostel.